Writers & Illustrators of the Future
If Battlefield Earth and Mission Earth were the final L. Ron Hubbard novels, those works by no means comprised the end of his lifelong commitment to the literary arts. Years earlier, as president of the American Fiction Guild's New York chapter, he had ceaselessly lobbied on behalf of new writers: working to see them admitted as novices into the Guild's professional ranks, generating instructional articles for the various professional journals and otherwise helping the unpublished author take his place in what was traditionally a closed marketplace.
Then in late 1983, declaring, "I initiated a means for new and budding writers to have a chance for their creative efforts to be seen and acknowledged," he announced his Writers of the Future Contest. Founded in the name of discovering and encouraging new writers of speculative fiction, the Writers of the Future Award has become the genre's most prestigious award of its kind. Indeed, it is now the largest, most successful and demonstrably most influential vehicle for budding creative talent in the world of contemporary fiction. Reflective of Mr. Hubbard's concern for the aspiring artist, the only entry prohibition is that candidates must not have been professionally published. To ensure professional expertise in the selection of winners, past and present judges represent some of the greatest names in speculative fiction, including: Larry Niven, Orson Scott Card, Robert Silverberg, Frank Herbert, Jerry Pournelle, Frederik Pohl, Jack Williamson and Anne McCaffrey.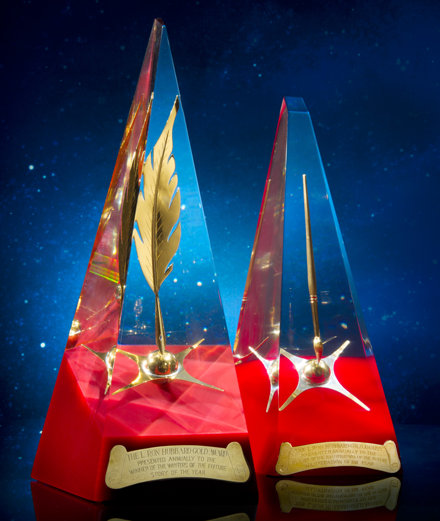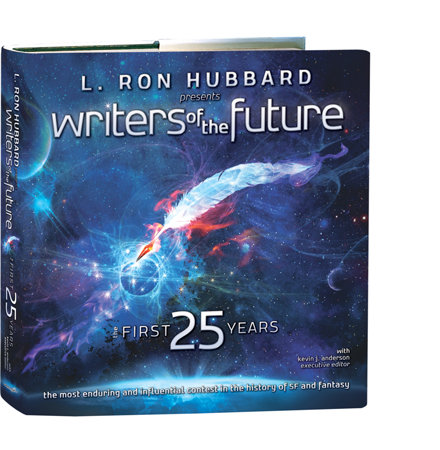 Given Mr. Hubbard originally began his career in an era when popular fiction typically carried elaborate illustrations, it was only fitting he would also inspire the companion Illustrators of the Future Contest. Founded to encourage the speculative fiction artist, it provides winning contestants with both cash awards and publication in the annual L. Ron Hubbard Presents Writers of the Future anthology.
Those taking awards at the Writers of the Future Contest have left an indelible imprint in the field. That anthology, incidentally, is the top-selling work of its kind and a reliable springboard to the publication of further works. In evidence thereof, Writers of the Future contestants have filled American bookshelves with nearly a thousand trendsetting novels and 3,500 short stories. Winners of the illustrators contest have similarly graced well over a thousand publications with imaginative images and placed upwards of a million prints in the public domain. Contest winners have further collected well over fifty premier awards from elsewhere across the field, including numerous Hugos and Nebulas—not to mention National Book Awards and grants from the National Endowment for the Arts. Indeed and in full, with better than a third of all Writers of the Future winners advancing to professionally published careers, here is exactly what L. Ron Hubbard intended when inaugurating his contest for new and budding authors and illustrators.